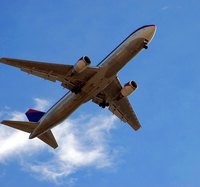 A pyramid scheme is designed for a person to make money from others they recruit for a certain business. Those recruited are then required to recruit more people to join, earning them money in return. Travel pyramid schemes use recruits to sell travel packages. Recruits that sell the package make a commission, as does their recruiter. Know how to spot a travel pyramid scheme; if you invest in one, you could lose a significant amount of money.
Avoid schemes that pay you a commission for recruiting others to join, especially if those earnings are large amounts.
Do research on the business before joining, and learn all the claims the business makes to potential customers. You may be held liable for those claims should you participate in the scheme.
Be wary of a company that is unclear of how many returns will be generated.
Check with the Better Business Bureau to see if the company you are interested in joining has had any complaints made against them.