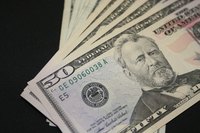 For those who find themselves under-insured or without insurance following a disaster, a Small Business Administration (SBA) Disaster Relief Loan can provide recovery funds. These low-interest, 30- year loans fund re-building and re-locating, if necessary (See References 1). Erasing the debt seem challenging, but by knowing the SBA's rules, you can make it easier.
Spend the funds only for allowed items. Misusing SBA disaster funds results in immediate repayment at one and a half times the original loan amount. Keep receipts of your expenses so you can show that you spent the funds properly (see References 1, #10).
Make your payments regularly. According to the SBA, your first payment will be due five months from the date of the loan issue (see References 2, #15).
Contact the SBA if you have trouble making your payments. Disaster relief loans have no minimum monthly payment, but are based upon your monthly income. If your incomes changes, let the SBA know so it can alter your monthly payment (see References 2, #15).