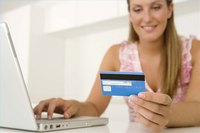 How to Protect Your Credit or Debit Card and Account Number. To protect your account numbers, be cautious about sharing them, whether purposely or inadvertently. Know where your cards are at all times, and be suspicious of anyone who requests your number over the phone.
Things You'll Need
Credit Cards
Paper Shredders
Sign the back of a new credit card immediately upon receiving it.
Do not give your account number over the phone unless you initiated the call.
Memorize your personal identification number (PIN) if possible. If you have to write it down, don't write it on the card itself or leave it in your purse or wallet.
Never leave your cards unattended. Be especially careful at gyms, at work and while shopping. Also, don't put your credit cards in your car's glove compartment. An alarmingly high proportion of all credit-card thefts are from car glove compartments.
Use your card only for yourself. Do not lend the card to relatives or friends.
Always check your card when you get it back in a store or restaurant. It's easy for you to forget your card when you're in a hurry, and it's easy for waiters or salespeople to give you the wrong card when they're in a hurry.
Make a comprehensive list of all your cards and their numbers. Include the expiration dates and the phone numbers to call if there is a problem. Keep the list in a safe place (not your wallet or purse).
Always take your charge slips and destroy any carbons.
Check your monthly statement and match all charges to your receipts. If there are any discrepancies, call the credit card company immediately.
Before you throw away any mail or other papers that contain personal information and/or account numbers, shred or tear them up.