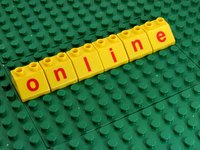 Managing your bank account online is becoming increasingly popular. You can view transactions instantly, transfer money to other accounts and set up automatic payments. You always know your bank balance, and you can download and print all your past statements. Register for a bank account online, and there's no need to wait for your statement to be mailed.
Go to your bank's Web site to register a bank account online. Click on the link for online banking.
Read the information about registering your bank account online. Each bank's Web site varies, but the details needed to register are similar.
Click "Enroll Now," "Sign Up for Online Banking" or "Join Online Banking." Terms used may be different depending on your bank. Follow the online instructions to continue to register your bank account online.
Complete the application form. You will need your bank card nearby. Enter your card details and your PIN number.
Submit your application. Create a login name, password and password reminder. Click "Next." You will be given online banking activation instructions. Many banks will send part of the activation details to your e-mail box. You will need to confirm receipt by clicking a link and re-entering your details to receive subsequent activation details. Some banks mail activation information.
Complete the required activation procedure, and you have successfully registered your bank account online.