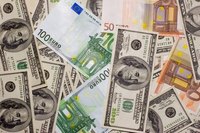 Crisis loans are available to citizens of the United Kingdom. The loans are interest free, and are intended for true emergency situations, such as immediate living expenses after a natural disaster. The loans cannot be used for everyday expenses such as mortgage payments, repairing an automobile or seeing a dentist because of a toothache. The loans are available in the United Kingdom through the Department for Work and Pensions. The agency is the largest public service delivery department in the UK and serves more than 20 million people.
Apply over the telephone by contacting Jobcentre Plus, which handles the application process. Call 0800 055 6688 in the United Kingdom. A customer service representative will interview you to determine your eligibility. A decision on your crisis loan will be made while you are on the phone. If an award is granted you will have to state in writing how you will repay the loan. You may be asked to submit a letter in person at a Jobcentre Plus office near you. Loans are available to people age 16 and older.
Apply in writing by submitting Jobcentre Plus form SF401 (see Resources). Include details about your crisis and how a loan will prevent serious risk to you or your family's health and welfare. Mail the form to a Jobcentre Plus office near you. Find an office by calling 0800 055 6688 in the United Kingdom.
Appeal the decision if you are turned down for a crisis loan. Write a letter to Jobcentre Plus asking for a reconsideration. State why you feel the decision should be reviewed. Mail the letter to Jobcentre Plus and mark "ATTN: Review Officer" on the envelope.