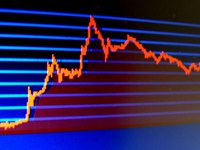 In finance, a futures contract, often referred to simply as a future, is a standardized contract to buy or sell a specified asset of standardized quality and quantity at a specified future date at the price agreed upon today. Futures are typically traded on organized exchanges such as the Montreal Exchange (TMX). Individuals can buy or sell futures through online brokers.
Learn as much as you can about how to trade futures profitably. Read specialized books on futures trading, preferably written by star futures traders or investors. For more up-to-date information, you can access business news agencies such as Bloomberg or Reuters.
Find a broker that deals with futures. Contact the Canadian Securities Administrators, which are provincial and territorial securities regulators in Canada, to verify that the broker has all the necessary licenses to work as a broker in your given province or territory.
Open a demonstration account and test you trading strategies. A demo account is just like the real account, but the money on it is not real. All good brokers allow their prospective clients to try their luck on a demo account first to get familiar with their trading platforms and sharpen their trading skills.
Open a live account, deposit funds and start trading. Opening an account is easy and can be done online in about 10 minutes. You can deposit funds to your trading account via a bank wire transfer. Your money will reach your broker in a couple of days and then you can start trading.