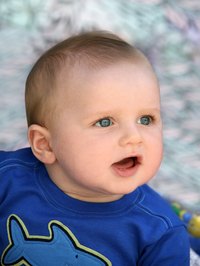 Daycare owners are responsible for caring for young children during parents' working hours. Operating a daycare in the home provides an opportunity for a mother to stay home with her own children while providing a safe environment for other young children. Prospective daycare owners in the city of Philadelphia must meet state and city requirements for operating this business, such as securing daycare and business licenses.
Meet the minimum requirements. Daycare owners in the city of Philadelphia need to be 18 years or older. At least one year working with children or an associate degree in early education is also required to start this business.
Submit a childcare application. Contact the Pennsylvania Department of Public Welfare Office and Child Development at 877-472-5437 to request application materials. A criminal background check will be required. Applicants who plan on operating the facility in the home need to submit background checks on residents older than 18 residing in the home.
Apply for a business license. The city of Philadelphia requires daycares to secure a business license. Apply for a business license at the Philadelphia City Hall. An application can be requested by calling the city at 215-686-1776.
Purchase the necessary equipment. Daycares need to purchase equipment such as cribs for infants and sleeping mats for preschool-age children. Age-appropriate play items and arts and crafts materials should also be purchased. Safety equipment, such as electrical outlet covers, latches for cabinets and safety gates should be installed.
Apply for a tax identification number. A tax identification number is used to report income the business earns to the IRS. Some daycares prefer to have this number instead of using a Social Security number. Request a tax identification number through the IRS (see Resources).