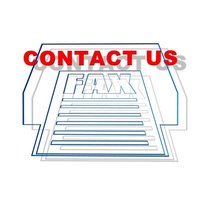 You never want your outgoing fax to end up in the recycling bin, but it could end up there if it isn't correctly addressed. Always include a cover sheet with all of your intended recipient's information so that your fax can be delivered in a timely manner.
Making your own template is easy and preferable because you can customize it to your company's needs. Once you have chosen your basic design, you can incorporate your company logo and/or personalize fax cover sheets for individuals and departments.
Things You'll Need
Paper
Microsoft Word (or other word processing program)
Open a new blank template in your word processing program.
Choose a very clear font. Sometimes the fax transmission can be blurry or the ink on the receiving fax machine may be low, so it is important to make the fax cover sheet as clear as possible. "Arial" is a simple and clear font.
Title the header as "FAX" or "FAX COVER SHEET" in capital letters; use a large-size font.
Include your company's name and address in a smaller-size font under the header.
Use separate lines for the following:
Date:___** From:**** To:__ Company:__ Number of Pages Including Cover:___ Fax Number:**____
You can also underline, as shown above, to indicate to the user where he should fill out information.
Title the main body "Memo" or "Message." Be sure to save your template.
Print out as many as needed. You have completed your fax cover sheet.