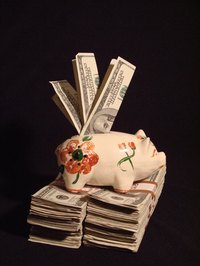 There are different types of retirement accounts that are available for anyone, whether you obtain an account through the organization you work for or set up an individual account on your own. You can borrow against some of these accounts for personal or business reasons without being penalized. All retirement accounts are not created equal. You will need to be aware of any stipulations before deciding to borrow against your account.
Borrowing from retirement accounts is allowed on some investment plans such as a 4O1 (k) plan. This plan will allow you to borrow up to half of the balance. You can use this money for any reason you desire but must give the reason you are borrowing. Most organizations have an internal website that you can go through to request a loan. You can receive the funds via check or have the money electronically deposited into a checking account.
Requesting a loan from a Thrift Savings Plan (TSP) is allowed. TSP is a retirement administered by the Federal Retirement Thrift Investment Board. If you are work for the federal government you will have this type of retirement account. According to tsp.gov they offer two types of loans. "There are two types of loans--a general purpose loan and a loan for the purchase of your primary residence. You can apply for a general purpose loan with a repayment period of 1 to 5 years, or you can apply for a residential loan with a repayment period of 1 to 15 years." You have the option of applying for a loan through the TSP website or download forms to be filled out and mailed back to the TSP address on the forms.
Applying for a loan against a 4O3 (b) plan is permitted. This type of retirement plan is normally found in nonprofit institutions or public schools. According to IRS.gov, "Profit-sharing, money purchase, 401(k), 403(b) and 457(b) plans are allowed to offer loans to participants." With this plan, unlike the 401(k), you have the option of taking a loan once you have left your employer. You can also borrow up to half of you account balance.
Borrowing from an IRA is not permissible. According to IRS.gov, "IRAs do not permit loans. So banks aren't allowed to give loans from an IRA." You will not be allowed to borrow money against and IRA, but you do have the option of taking a withdrawal. As stated in IRS Publication 590, "You can withdraw or use your traditional IRA assets at anytime. However, a 10 percent additional tax generally applies if you withdraw or use IRA assets before you are age 59 ½."
.