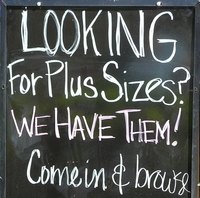 If you enjoy fashion, have a knack for retail sales and are good with people, a clothing resale business might be right for you. This is an ideal business for many people because it's creative, can be fun and is full of variety. But it's important that you settle on a business model, figure out how to acquire inventory inexpensively and market your business well.
Decide on a specialty. You can focus on children's clothing and toys, or you can focus on just women's clothing. You might prefer focusing on high-end women's clothing, or boutique-only children's clothing. While you can open a resale business that offers a little something to everyone, the best resale shops tend to specialize.
Decide how your business will operate. Some resale clothing shops are actual storefronts where customers come to look at, try on and purchase the clothing. You might decide to operate your business by selling secondhand clothes at a flea market or open-air market, or you might decide to sell only online, offering the clothes via a website. You could begin by selling online, move up to selling at flea markets and once you have a name and some capital, open the storefront. In the end, you could also combine business strategies for the best chance at success.
Find a location. If you are opening a storefront, look for a small store in a good area. Good choices might include in a shopping district near a business area, in a small and quaint downtown district, or in a strip mall that gets a lot of traffic. If you decide to sell your items at flea markets, visit several in your area to see if your product would sell well at the markets you are considering. If you decide to sell online, buy a domain name, build a website and find out how to accept payments online.
Educate yourself. If you are focused on children's clothing, for example, stay abreast of the popular brands and their value. Be aware of which brands are selling well and which are still in demand even if it is an older item. You can use an online auction to see for how much similar items are selling for.
Get your inventory. Because you are going into the resale--and not consignment--business, you can buy clothing directly from people at a low price and resell it at a higher rate. You might advertise on a free classified advertising site and offer to buy large quantities of clothing at a low price. Generally, plan to pay less than 50 percent of your projected sales price for each item. You can also shop at garage sales and thrift stores to build up your inventory. Once your name is established, you can begin attracting people who will come to you specifically to sell their outgrown and unwanted clothes.
Advertise your new business. You can go the traditional route and advertise in the paper or on the radio, but also consider inexpensive ads in "shopper" newspapers. Consider offering a coupon to get customers into your store. You might also get creative and put on a fashion show--with proceeds going to charity--or offer a 90-second shopping spree to one lucky customer, which can bring media coverage. Pass out fliers in front of your store or bring them to nearby businesses. If you are operating at a flea market, have an attractive banner designed that grabs the attention of potential customers. If working online, advertise on blogs and websites that appeal to your customer base.