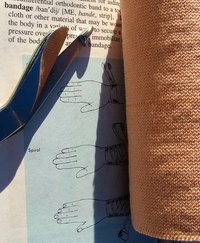 Procedure manuals are an important document for businesses of any size. The procedure manual is the "how to" guide providing uniformity and consistency in dealing with the daily tasks of operating a business. Content depends on the type of procedure manual being designed. Operations are standardized, decisions are easier to make, offer quality control and accountability.
Developing the Procedures Manual
Identify the purpose of your procedure manual. Consider the issues and goals to include in your manual. Collect the information required to write your procedure manual, include legal, safety, and other issues pertaining to your industry.
Write the procedure manual draft beginning with an outline. Topics could include "Purpose," "References," "Terms," "Policies," with a table of contents and cover page. Use clear and concise language, clarify terms where necessary, outline the expected outcomes of the procedure manuals.
Review the procedure manual with the people it effects and others involved in implementation. Put the manual to trial use by someone who was not involved with the development. Identify the weak areas, need for improvement and gaps.
Rewrite the procedure manual based upon the trial use and notes made. Proofing the final text for mistakes and omissions. Submit for approval if required. Set a review date to review and make updates to the procedure manual.
Submit the procedure manual for printing. Implement the procedure manual distributing copies as required. Conduct quality review on a weekly then quarterly basis making adjustments as required.