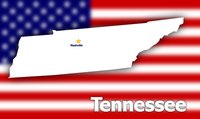 Memphis, Tennessee is a beautiful old southern city with plenty of charm. If you would like to start a business here, you will need to obtain a business license. This gives the city the ability to know who to check on for taxation purposes and keep tabs on those types of businesses that might need periodic inspections. Depending on location and business type, there might be several licenses and certifications that you will need to obtain.
Things You'll Need
Go to the Shelby County Clerk's Office located on Washington Avenue. The clerk will give you the proper paperwork for the license.
Fill out the business license paperwork with any personal information as well as business name and type.
Pay for the license. It will be a combined license for the city of Memphis as well as the county, and will cost around $70 dollars.
Contact the Shelby County Construction Code Enforcement Office if you are locating your business in a commercial area. They will provide you with a Certificate of Use and Occupancy, which is required to be located in a commercial area. There is a fee of $69 (as of 2010) for this certificate.