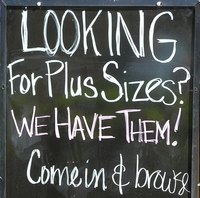 Many entrepreneurs and non-profit service organizations see starting a retail thrift store as a lucrative means to fund their dreams. Whether for profit or not, retail thrift stores benefit from low- to no-cost inventory, larger than average profit margins and a constant stream of new items to sell. Retail thrift stores also benefit by catering to anyone's budget and thrive during economic downturns that may sink other traditional retailers.
Things You'll Need
State filing fees
Store
Inventory
Signage
Displays and fixtures
Cash Register
Employees
Insurance and Capital
Choose a business name that communicates the essence of your store in a unique, memorable way and check with your state's Secretary of State's Office to ensure that the name you've chosen isn't already in use by another business. (See the Resources section for a list of state Secretary of State Office websites nationwide). Most states provide an online search for name availability.
Log onto the Internal Revenue Service website and apply for an Employer Identification Number (EIN) for your business. (See Resources). All businesses with the exception of sole proprietorships are required to secure a federal EIN to identify the business for tax and legal purposes. Print out a copy of your EIN confirmation form from the IRS website for your records.
Visit your state's Secretary of State's Office website (see Resources) and request a small business 'starter packet'. Each state's packet includes the forms your state requires to establish a new business, along with form instructions, tax information and a toll-free number for questions. Complete your state's required forms, make a copy for your records and return them to your Secretary of State's Office with the applicable filing fees enclosed.
Find a location for your thrift store. Finding the right location will be one of my important decisions you make, and can often determine a new business's success or failure. Identify a location that can be easily reached by bargain hunters (such as those accessible by public transportation), has enough space to accommodate your anticipated inventory and have a reasonable monthly rent or lease cost. Seek professional input if you're unfamiliar with commercial leases.
Establish utility services, phone service, and a business checking account for your new thrift store location. You may also decide to or be required to carry insurance against fire or damage, or liability insurance against customer injuries.
Decide what types of inventory your thrift store will carry. Will you focus on only one or two types of inventory such as apparel, furniture, or appliances and electronics, or will you include a smattering of everything? Draw a diagram of your new store's sales space and map out where each section of the the store will be located. Add signage for each section in preparation for showcasing your inventory.
Buy one or more cash registers from an office supply store or business equipment dealer, or set up one or more computer stations that can run point-of-sale software packages. (This latter option will require buying a separate cash drawer and a receipt printer). Decide where your store's check-out area will be located and set up your cash register/point-of-sale system where it can serve customers and control traffic in and out of your store.
Buy fixtures for your thrift store to display your inventory. Good sources of cheap fixtures are business supply houses, trade shows, business liquidators, or other retailers who may be eager to dispose of old or dated fixtures they have in storage. You may also build basic shelves, or hire someone who can build them for you.
Secure inventory for your store. Start with posting a sign soliciting donations or putting donation boxes in front of your store and at other locations around town. You can also find starting inventory for your store from yard sale leftovers, and from "free" offers in local classified ads or in free online classified listings. Start displaying your inventory as it arrives to stock your thrift store for business.
Hire and train your sales or inventory staff, if you plan to have employees for the store. New employees will need to be taught your intake procedures for purchased or donated inventory, how to display inventory for retail sales, your pricing procedures, cash register/point-of-sale system operations and customer service skills. Your Secretary of State's Office can provide detailed information about local legal requirements pertaining to hiring employees (see Resources).
Choose your grand opening date and advertising your new retail thrift store via window signs, newspaper announcements or ads, community announcements or ads via radio, and with posters or flyers in your target neighborhoods and in locations such as grocery stores and laundromats. Be sure to have plenty of staff to handle the interest you generate for opening day.