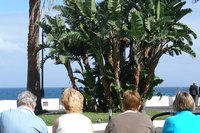 Starting an assisted living business in the state of Washington requires obtaining a license from the Department of Social and Health Services. Owning an assisted living home means that you and your staff will provide assistance with the daily living activities of adult residents. The types of care you provide can range from assistance with mobility, administration of medicines or providing specialized care for residents with developmental disabilities. Completing these important steps will help you through the licensing process to launch your new assisted living business in Washington.
Things You'll Need
High school diploma or equivalent
320 hours of successful direct care experience
Valid CPR certificate
Proof of TB screening
Washington State license
IRS Employer Identification Number (EIN)
Facility
Qualified caregivers
Operating expenses
A checklist of requirements to become a licensed assisted living provider.
Verify that you meet the minimum education requirements. Locate copies of your high school diploma or GED, and certification that you have completed 48 hours of administrator training. You'll also need copies of certification of specialized training if you plan to care for residents with dementia or other developmental or mental disabilities and a copy of a nurse delegation certificate if you intend to perform delegated nursing tasks.
Become certified in cardiopulmonary resuscitation (CPR). Attend a CPR class provided by a local fire department such as the City of Kent's Fire Department. Prepare to pay approximately $25 for the class administration cost. Include a copy of your certification with your application license once you have successfully completed the course.
Kent Fire Department 24611 116 Ave. SE Kent, WA 98030 253-859-3322 ci.kent.wa.us

Complete 320 hours of direct care to vulnerable adults who need assistance with their daily living activities. Document that you successfully completed this requirement after your 18th birthday and obtain verification from a supervisor, resident manager, co-worker, resident or family member of a resident at the facility in which you worked. Submit this information on the Caregiver Attestation Form to the Department of Social and Health Services with your licensing application.
Attend the required licensing orientation by the Department of Social and Health Services. Register and attend the orientation in one of two locations; Lacey or Spokane, Washington. Receive answers to questions you have about the licensing process and details about owning and operating an assisted living business in Washington.
AFH orientation sites Hdqrt Bldg Lacey 640 Woodland Square Loop SE Lacey, WA 98503 adsa.dshs.wa.gov/caregiving/
Global Credit Union Auditorium 1520 W Third AVE Spokane, WA 99204 adsa.dshs.wa.gov/caregiving/
Apply for a state of Washington business license in person or online. Determine your business structure such as sole proprietor, partnership, Limited Liability Company or one of several other business structures. Contact a qualified business advisor such as an attorney or Certified Public Accountant to determine which business structure will provide the best tax advantages for your assisted living business in Washington.
Secretary of State Corporations Division – Olympia James M Dolliver Building 801 Capitol Way S Olympia, WA 98501 360-725-0377 dol.wa.gov/businesslocations
Identify a facility to care for your residents. Decide if you will convert your private residence into an assisted living home or if you will seek a commercial building. Prepare your private residence to undergo a thorough inspection of private quarters by a licensing official. Contact a local real estate agent if you are interested in leasing or purchasing a commercial building to start your assisted living business in Washington.
Solicit recommendations from employment agencies to staff your assisted living facility. Identify the number of qualified caregivers you need based on the number of residents that will occupy your home. Review the information received during your orientation to ensure you comply with the state's requirements for on-site caregivers and management personnel.
Submit the license application and the $900 application fee along with the required documentations: Copies of your AFH Orientation Certificate, Washington State business license, IRS EIN assignment number, completed Background Inquiry Authorization Form, AFH admission agreement, verification of the AFH Building Inspection and the completed application checklist.