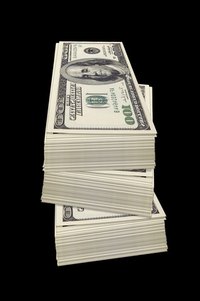 With traditional pensions disappearing, it is important for every worker to have a solid retirement plan in place. Investing in a 401k, 403b or IRA is a way to ensure you have a sufficient nest egg when you can no longer work. Accumulating that nest egg is just one part of the process. When you are ready to stop working, you need to cash out that retirement fund and put the money to work for you.
Obtain and review a copy of your most recent retirement plan statement. Check your balance, but keep in mind that the current balance might be more or less depending on how the market has performed in the intervening weeks or months.
Visit the IRS website for the rules concerning withdrawal of money held in retirement plans. If you have not yet reached the age of 59 1/2, taking money out of your 401k, 403b or IRA could subject you to a 20 percent tax penalty as well as taxation at your ordinary tax rate. Depending on your tax bracket, those taxes and penalties could erase a significant portion of the retirement plan's value.
Contact the custodian holding your retirement plan. In most cases, the custodian is a bank, brokerage firm or mutual fund company. Inform the representative you want to cash out some or all of the money in your retirement fund.
Complete the necessary paperwork to begin the withdrawal process. In some cases, this paperwork is available online. In other cases, you must submit a paper form through the mail.
Specify how you want to receive the funds. Depending on the nature of the plan and the rules of the custodian, you might be able to receive a monthly check or transfer to your bank account, rather than cashing the entire account and receiving a lump sum payment. Decide which approach serves your needs.