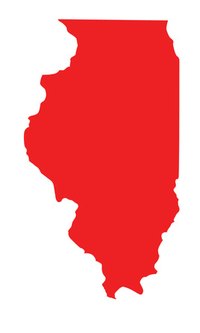 Corn and soybean fields scattered across central Illinois lands offer few clues to the existence of Chicago where high-rise buildings, unique political systems and a jewel of a lakefront buffer the harsh reality of bitter winters. Seems a diverse mix, but there are more commonalities that meet the eye, not the least of which is that Illinoisans love to look great from Chicago to Edwardsville and all towns in between. Train the people responsible for scissoring, coloring and manicuring Illinois residents and you'll have an opportunity to beautify the entire state's landscape, one great student at a time.
Things You'll Need
Licenses and permits
Curricula
Check out the competition. Be realistic about your chances of opening one more cosmetology school in your area of Illinois if there are already a myriad of institutions dotting the landscape. Check out the Illinois Beauty School Directory (see Resources) to see where your Illinois community fits on this scale. Research average tuition costs of the existing schools so you know how to price your school fees down the line.
Download the Illinois Cosmetology School packet (see Resources) of information published by the state government exclusively for residents seeking to launch their own schools. Review the instruction sheet, Cosmetology School Application COS-AC, Application Commitments and Student's Rights sheets, each prepared in PDF format for easy retrieval from the Internet.
Create a business plan that includes goals and objectives, marketing strategies, financial projections, competitor analysis and other relevant data. Use your business plan to convince Illinois lenders of the merits of your cosmetology school so your loan application is considered, or seek funding from a venture capital firm.
Search for school space. Be certain the building you choose has enough room to install workstations for each student based on class size projections. Apply for Illinois licenses, permits and other credentials required by state, county and local agencies. Develop a class menu that conforms to Illinois cosmetology curricula mandates. Anticipate Illinois government officials signing off on renovations if your licensing application is contingent upon building improvements.
Hire Illinois-licensed contractors (and in some areas of Illinois, you may be required to employ union workers only) to upgrade plumbing and electrical systems so everything is up to code and ready for students who won't take kindly to blown fuses triggered by multiple hair dryers or cessation of the school's hot water supply in mid-shampoo because you cut corners on plumbing upgrades.
Affiliate with a professional organization structured to meet your business and networking needs. Consider groups like the American Association of Cosmetology Schools, an organization that tracks trends, helps entrepreneurs manage schools, promotes new teaching techniques and staffs a lobbying arm in Washington, D.C. to advocate on behalf of all cosmetology schools. You may be training Illinois cosmetologists, but it doesn't hurt to have a voice in the capitol these days.