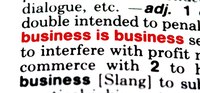 A limited liability company (LLC for short) is a type of business entity whose owners are referred to as members. Members are said to own membership interests in LLCs much the same way shareholders own shares in corporations. Unless prohibited by an operating agreement, LLC members are free to sell all or a portion of their interest in an LLC. If two or more members of an existing LLC wish to add a member they can each sell some of their membership interest to the new member.
Check with the LLC operating agreement to see what restrictions members have on selling their interest in the LLC. Most LLCs with multiple members have operating agreements that spell out each member's responsibilities in the LLC as well as the member's share of the LLC profits, and many operating agreements give existing members a right of first refusal when one member wishes to sell his interest to an individual other than the current members. This condition is put in place to protect the other members from ending up with a partner they don't want.
Draft a purchase agreement. Once your purchase complies with the operating agreement of the LLC, you will need to execute a purchase agreement to transfer the ownership of the membership interest. The purchase agreement should spell out exactly what the membership interest is, how much was paid for it and what terms and conditions are placed on the sale.
Have your name added to the LLC records. Each LLC is required to keep a written record of its members. Many LLCs also issue membership certificates. Once the purchase agreement has been executed, you should have the selling party sign over her membership certificates and have the membership registry of the LLC updated to reflect your ownership.