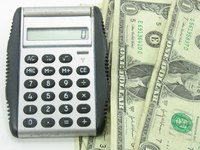 Individuals who wish to own alternative assets in their retirement accounts such as investment real estate, physical gold, private loans or tax lien certificates may only do so via a self-directed IRA LLC. Under this legal arrangement, a custodian holds the membership interest of an LLC in an IRA account for an investor. This investor can then set up a checkbook and bank account for the LLC and all of the profits will be held inside of his IRA account.
Pick a name for your LLC, remembering that it is a legal entity and needs a unique name that is not already taken. You can check name availability on the website of your state's secretary of state office.
File the articles of organization. Once you've found an available and agreeable name, download the articles of organization form from the secretary of state website and fill it out. Be sure to list the member as your IRA account, not you personally.
File the articles of organization and pay the filing fee. Processing will typically take between seven and 10 days and require a fee of between $75 and $200.
Get an EIN, otherwise known as a tax ID number. Use IRS form SS-4 to get an EIN for your LLC.
Open a bank account. Once you've received your EIN, head to your local bank and open a checking account for the LLC.