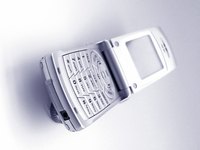 There are over three billion cell phones in the world today. That is almost one phone for every two people and the market is still growing. If you would like to cash in on it then there are a few ways that you can sell cell phones online as a home based business.
Things You'll Need
Find an affiliate program. This is the easiest way to begin selling cell phones as it requires nothing to join and most programs will pay you up to $50 per sign up. Generally the phones are free if the customer signs up for a contract. See resources below for a list of potential affiliate programs.
Build your website. Most of these affiliate programs come with pre-built websites that are populated with all of the products and accessories. You just need to purchase a domain name and forward it to your affiliate link. To purchase a domain name you can go to sites like Godaddy, NameCheap, or Name.com.
Drive Traffic. Once you have your website set up, you will need to drive traffic to your site. There are several ways that you can do this. You can start off with paid traffic using pay per click traffic from sites like Google, Yahoo, or MSN (see resources). You can also purchase banner ads on sites like MyAds, AdBrite, or Facebook. If you don't want to buy advertising then you can write articles doing reviews of the cell phones and submit them to sites like EzineArticles, or GoArticles. You can also create video reviews of the cell phones and submit them to YouTube.com.