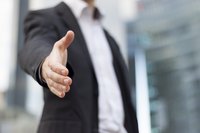 One of the challenges of any retail business, large or small, is selling off old inventory. This is sometimes called dead stock. There is a real cost to having merchandise taking shelf or storage space in place of things that are selling. Finding a way to sell merchandise that is taking up shelf space can be a good way to increase sales and pad your bottom line. There are many good methods to move dead stock and not lose money doing it.
Pair the unsold items as a freebie with something of higher value. This is often referred to as a value-added item. Take an example from a local computer retailer. They purchased too many thumb-drive memory sticks when a large lot became available. They were left with a large stock that was unsold and had little backroom storage space. They advertised two free thumb-drive memory sticks with any computer memory upgrade. They gave the devices away, but freed up space and sold more memory upgrades in a two-week time frame than they had in the three months prior.
Look into online or brick-and-mortar liquidation services. Many companies will offer your unsold stock in auction or fixed price lots to a nationwide buyers pool. You sell at a discount that is typically below the wholesale price, but you save on storage cost and have the opportunity to use the shelf space for something else. It will also bring in some cash to use for fresher merchandise or to pay down credit lines. You can make money from the new stock purchased or save interest on trade lines.
Join a barter exchange network. Most large cities have business-to-business exchange networks where you sell merchandise for trade dollars. It may allow you to turn unused stock into something you would have paid out-of-pocket cash for. You may sell your unused stock and use the exchange funds to buy advertising that will increase business, pay a printer or even buy restaurants' gift certificates to use or give to employees as incentives. Many networks are nationwide or worldwide and include hotel stays and other money-saving opportunities. You may buy items that are easier for you to sell with your trade account.
Think of other businesses that may use the unsold stock you have. Offer them all the items in bulk for a discount over wholesale price. With a bit of creativity, you may even be able to directly barter for other goods or services. If you find a good outlet, you may even have a new wholesale account for a line you now carry that will be profitable for years to come..