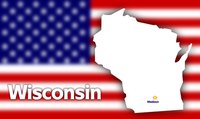 Wisconsin state tax refunds may take up to 12 weeks to process. E-filing, or submitting your taxes online, can reduce tax processing time to one week. After filing Wisconsin state taxes, checking on the status of your tax refund may help provide a more accurate expected refund date. It is also possible to check on Wisconsin tax refunds from previous years, which may contain information needed for current tax audits. Wisconsin has an online service to expedite tax refund inquiries.
Things You'll Need
Check on your current Wisconsin tax refund using the online service at the Wisconsin Department of Revenues website. This service will work with all state taxes filed on or after 2007. Click the "Income Tax Refund Inquiry" link on the website and enter your Social Security number. Select the year of the tax return from the drop-down menu and input your expected return amount. This will provide a printable record of the tax return status.
Inquire about current Wisconsin state income tax returns without using the online service by calling the Wisconsin Department of Revenue at 866-947-7363. Request to check the refund status and have your Social Security number and expected refund amount ready. If you prefer to call a local number, 608-266-8100 is the Department of Revenue office in Madison. The Milwaukee office can be reached at 414-227-4907.
Use the email inquiry form provided on the Wisconsin Department of Revenue website to check on any tax return for years prior to 2007. To use the form, enter your name and address along with contact information and the date that the tax return was filed. The tax refund amount is also required on the form.