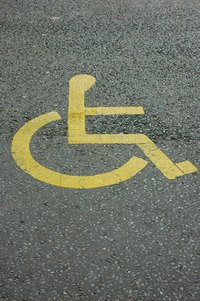 The Social Security Disability Insurance system is overworked; it's difficult to get your case heard quickly and when you're in need of the financial benefits this can be very frustrating. There are a few ways to speed up the review on your case so that you don't have to wait three or four years to start receiving your benefits. The sooner you're approved, the better. Social Security Disability comes with many benefits, including money and medical care.
Provide any requested medical or personal information as quickly as possible. Many delays in the system come from claimants being slow to respond to Social Security.
File any appeal you decide to make right away. There is a 60-day deadline, but if you wait that long during both of the appeals you're allowed, your case will take an extra four months.
Ask your physician and any caretakers you have to write letters explaining why you need your disability insurance to process as quickly as possible. Your doctor will have had to fill out a claim form, but a narrative letter that is several pages long can help explain the escalation of your disability and your need for Social Security Disability benefits.
Write a Dire Need letter. In it, you should explain why your case needs expedited processing. Consider citing a lack of resources, housing or medical care if these are problems you have.
Obtain copies of any late notices from your landlord and any cut-off notices you've gotten from utilities to prove that you're having difficulty making payments because of your disability. Attach these copies, along with the letters you received from your doctor or caretaker, to the form and send your Dire Need letter to your local Office of Hearing and Appeals (OHA).
Contact your local congressman or senator and request a congressional inquiry. Someone with their staff will write or call your Social Security office for you and it may be able to speed your request if your representatives believe that you are in dire need of your benefits.