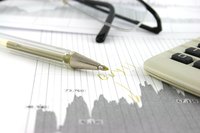 Learning to create and read stock charts is one of the most important skills that an investor can have. They are sort of like a map, which, if you can decipher, will lead to you to treasure. Fortunately there are plenty of free resources available online that will allow you to create your own stock charts.
Find a stock charting tool. A few places to get charts are at FreeStockCharts, MarketWatch and Marketclub (see below). FreeStockCharts and Marketwatch both provide free tools. Money Central will provide you with basic charts and a few technical indicators, but lots of information for fundamental analysis. MarketWatch provides you with less fundamental information but more technical indicators. MarketClub provides no fundamental information, but lots of technical data as well as trading signals. As of 2010 MarketClub costs $429 per year.
Decide on the time frame that you wish to trade. This is a very personal decision some people love the daily charts, some use the weekly, while others like faster charts and use the hourly. Once you have decided on the time frame that you want to use select it at the top of the screen by clicking on the tab.
Choose the indicators that you would like to use. There are literally hundreds to choose from, and again which ones you wish to use are a very personal choice. Some of the popular ones include the RSI (relative strength indicator) the MACD (moving average convergence divergence) and the stochastics. Each of the charting tools will have a selection of tools to use usually on the left-hand side. Simply select the indicator that you wish to put on your chart by clicking on the drop-down menu. The tool will appear beneath the chart.
Find an entry system. A tool commonly used to decide on entries is the moving average. This is simply the average price over X number of days plotted on the chart as a line. In his book "Come Into My Trading Room", Alexander Elder suggests using a 9- and 18 -ay moving average crossover system. So when the 9-day crosses above the 18tg day this is used as a buy signal. When it crosses below the 18th day it is used as a sell signal. Plot the moving averages on the chart by selecting them in the drop-down menus on the left-hand side.
Add a 200-day moving average. This is a commonly watched indicator by most traders to indicate the trend of the market. On his site TradingMarkets, Larry Connors notes that if the market is trading above this average that it is statistically more likely to head higher. Likewise, if it is below this average, it is likely to go lower. Add the indicator on your price charts by selecting it in the drop-down menu. You will likely need to type in 200 under the time frame box.