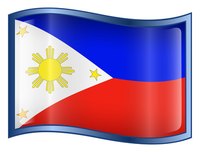 Starting a business in the Philippines is a complicated process. Besides registering a company name with the appropriate agency, you must obtain clearances and permits from various authorities. Often you will be required to submit documentation and pay taxes and fees. The exact rules and requirements may vary depending on the kind of business you have. You can make the process easier by planning the incorporation early, hiring a lawyer and using online facilities whenever possible.
Things You'll Need
Internet access
Articles of Incorporation and Bylaws
Registration form
Business capital
Bank certificate of deposit
Registration certificate
Treasurer's affidavit
Incorporator's affidavit to change company name
Community tax certificate
Barangay clearance
Mayor's permit
Tax registration forms
Social security forms
Check to see if the preferred business name is available. Go to the "Name Verification Unit" at the Securities and Exchange Commission or SEC office. Or visit the SEC website and use the SEC I-Register Facility. Under "Online Transactions," click on "Search for Reserved/Registered Companies" to look up the business name.
Reserve the business name with the Securities and Exchange Commission. On the SEC website under the "Online Transactions" menu, choose "Reserve Company Name." Pay the monthly P40 fee. You will receive a name verification slip.
Draft incorporation and bylaws articles. You can hire a lawyer to prepare them for you.
Deposit paid-in capital to a bank. Get a certificate of deposit from the bank. Have it signed and notarized.
Register the company with the Securities and Exchange Commission. On the SEC website, sign up for the SEC I-Register Facility. Fill in the registration forms and print them out. Submit the forms to the SEC office along with the verification slip, the Articles of Incorporation and Bylaws, treasurer's affidavit (authority to verify bank account) and incorporator's affidavit to change the company name. You will receive a SEC Certificate of Registration.
Obtain permission from the local government. Apply for a Community Tax Certificate, Barangay (district or village) Clearance and Mayor's Permit in the city or town where you will be doing business. Fees and procedures may vary from one location to another.
Register for taxes with the Bureau of Internal Revenue. Fill out BIR Form 1903: Application for Registration for Corporations or Partnerships. Attach required documents such as your SEC Registration Certificate and Mayor's Permit. Submit the application to the local BIR office that has jurisdiction over the official business address. Pay the yearly registration fee and documentary stamp tax. You will also need to register accounting books. If you will be printing receipts for the business, apply for authority to print invoices as well.
Register with the Social Security System. Use SSS Form R-1 for business registration. By law, you will be automatically registered with Philippine Health Insurance Company or Philhealth as well. You will receive an employer number, employer card, information booklet and a checklist of the duties and responsibilities as an employer. Submit SSS Form R-1A, Form L-501, Form R-6 and business address sketch. Submit a registration form for each employee you have to Philhealth.