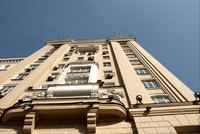 India is a great tourist destination as well as commercial hub; this makes it a most lucrative nation for a hotel business. The cultural-regional diversity and abundance of natural as well as man-made resources along with cities, towns, and hill stations well connected with transportation attracts multinational visitors from across the globe, providing opportunities for new hotels throughout India.
Determine the type of business your want to attract: tourists or corporate. Determine the location where your hotel might best succeed. If you want a hotel that caters to vacationers then consider popular tourist destinations such as hill stations (high altitude resorts); Delhi, the nation's capital; in a desert area like Rajasthan, or south India, Maharashtra, Goa, Daman or Diu. A hotel can flourish very well in Mumbai which is both a commercial hub as well as a tourist location.
When selecting the location consider logistics. For better customer service, the hotel should be near a railway station, bus stand or airport and shopping. If you would like to have a location that is away from the city center then make sure it is well connected to a major city through convenient transportation.
Evaluate the space you'll need. A hotel with 70- to 120-rooms would require an area of approximately 10,000 to 60,000 square feet. This area also depends on if you are constructing a 3-star or 4-star hotel. For a 100 room 5-star hotel, you should have a land of up to 100,000 square feet with the room size averaging 220-280 square feet. For more details see Reference 1.
Hire an architect and engineer who would plan the layout of the hotel. You should have an interior designer or consultant who could guide you through the most intricate aspects of the business and how to attract clients. You can hire a local builder or a company that can provide all the services of planning layout, designing and interior decoration. There are various sources to find these experts through media advertisements, online websites etc.
Arrange the loans from the banks. Both the private as well as nationalized banks are ready to give loans. Keep in mind that 30 per cent of the capital you are investing should be your money while rest you can borrow from the bank. [See Reference 1 for details]
Hire an agency to get the market survey conducted regarding the business prospects within a 2-10 km radius. An agent could make an analysis of the average market share within the prescribed area and the trends and social life of the prospective clients.
Conduct a market survey to compute the rates existing in the hotel industry in the area. Fix rates of the rooms less than your competitors' yet provide quality rooms and services. Market survey can be conducted on your own or through an agent.
Obtain licenses. Most of these require renewal process every year. The most important licenses are for lodging, water and sewage, liquor, food, etc. You'll need a license from the Pollution Control Board and one for live performances, if you have entertainment. Check with local officials to make sure you have all your licenses in order, from elevator operation to fire codes. [For more details see Reference 1]
Get the necessary equipment for the day to day operation from hotel supply companies that can be found throughout India. There's a list of hotel supply companies that you can find at the India Mart website. [For more details see Reference 2]
Hire the staff which includes customer care executive, manager, housekeeper, waiters, sweepers, cleaners and washers. There are many hotel management schools throughout India. The website www.Indiaedu.com provides a list of the top management schools in the country. Most of the senior staff such as hotel managers, senior chefs, and even customer care executives are products of hotel management schools. Junior staff like housekeepers, waiters or sweepers, can be obtained through job placement agencies or by placing an advertisement in newspapers or other local media.
Rate your hotel through the Indian Tourism Board, according to the 1-, 2-, 3-, 4-, 5-, or 5 deluxe star system. For more information see Reference 1.
Market your hotel by adopting various promotional means. You can either advertise through all forms of local, national or international media, or eventually through word of mouth.