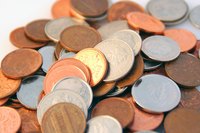 Getting help for money problems can help reduce stress and improve mental stability. Credit counseling may be necessary to find the source of the problem before you can solve your money woes. You can get help with money problems by taking out a personal loan to restore balance. Acquire free resources from your local Salvation Army such as aid in paying utility bills and help with food and clothing if you are eligible.
Assess your situation and see what areas you need help in. Build financial responsibility by seeking professional help for financial education and counseling services. Visit the National Foundation for Credit Counseling and click "Find a Counselor" to search for a professional who can provide personal assistance to help with your money problems.
Get help with money problems by consolidating your debt. Lower your payments by replacing multiple bills with one monthly payment. Choose a method in which to consolidate your debt such as debt management programs or interest rate arbitration. File Chapter 7 or Chapter 13 Bankruptcy to get help with money problems by discharging eligible debts or making a repayment plan you can afford.
Take out a personal loan to help with money problems. Apply for an online payday loan from a creditable payday loan organization such as Personal Money Store. Apply online to receive a personal loan to help with money problems and repay it with your next paycheck. Fill out the online application and within minutes you will be be notified if you are approved for a personal loan.
Seek out organizations that provide help to the general public, such as the Salvation Army, to get help with money problems. Visit the Salvation Army website to enter your zip code and find locations in your area. Get help by applying for programs that help pay utilities, provide household goods and food to aid in money problems. Call your local Salvation Army to see if they have the resources to help with your money problems.
Contact your local Department of Social Services to find out if you are eligible for cash assistance, Food Stamps, or assistance paying housing and utility bills.