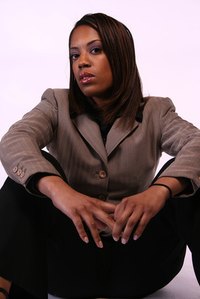 Improving workplace culture raises employee morale, cuts down on turnover, enhances productivity and reduces the risk of employee violence. To improve workplace culture, it is usually necessary to begin by looking at the business's current situation and discovering ways to enhance the situation by changing employees' attitudes and the work environment. Identify any problems such as lack of recognition that are resulting in negative attitudes. Create a supportive work environment that underscores the importance of feedback and working together.
Understand the elements that make up your business's workplace culture. Identify the shared beliefs and values that all employees of the organization possess such as laws regarding employment standards. Understand what is behind stated authorities and the power relationships that make up the organization to improve workplace culture, according to the Mediate website for businesses.
Evaluate your business's workplace culture to see what improvements need to be made. Set out a comment box that employees can use to make suggestions. Pass out evaluation forms that the employees can use to rate workplace culture and give management input on improvements. Monitor employee behaviors and write down any problems such as favoritism that need to be discussed with staff.
Inspire a positive workplace by setting clear goals and open communication. Make sure all employees are getting fair and equal treatment to improve workplace culture. Use employee evaluations to assess if goals are being met and that the employee is happy with the treatment received at work. Develop workplace culture by giving employees the outlets to express feelings and behaviors such as regular staff meetings.
Understand employee needs such as ability to take part in decision making to improve workplace culture. Take employee feedback and make actual, measurable changes within the organization, like adding more snack machines for employees on short breaks that share one break area. Reward employees for work well done with staff parties, and watch employees thrive once emotional and intellectual needs have been met.