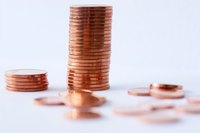 As people travel abroad frequently, exchanging currency in foreign countries has become much easier than only using the traditional traveler's checks. Many institutions are now available to send or exchange currency in countries across the globe. Moneygram, Paypal and other money transfer companies have made it much easier for the average person to send money abroad. Even countries in the Middle East and Central Asia, such as Pakistan, can receive money from abroad, whether for emergencies (to help a friend or family member in need) or to purchase goods. Sending money to foreign countries should always be done with caution to avoid scams or fraud. Sending money can be done securely through ATMCash.com or MoneyGram.com.
Things You'll Need
ATMCash.com
Sign up and create an account with ATMCash.com.
Fill in the required information in all required fields. You will need to provide personal information regarding the recipient of the money you're sending. This will include a description, name and address.
Select the amount of money you wish to send and an ATM card will be loaded with the funds. The funds will be drafted from your credit card or checking account. The recipient will then be mailed an ATM card via FedEx that he will be able to use at ATM locations throughout Pakistan.
MoneyGram
Log on to MoneyGram.com and select a local MoneyGram agent using the "Find Us" button on the website.
Go to the local MoneyGram office and visit an agent. You will need to bring a valid license or other valid picture identification such as a passport or military ID.
Fill out the money-sending form and hand the money you wish to send and the form to the MoneyGram agent. The agent will then give you a reference number.
Call the person you're sending money to and give him the reference number. He will need to find a local MoneyGram location in Pakistan and fill out a money receipt form and present his identification. The money will be ready for your recipient to collect after 10 minutes.