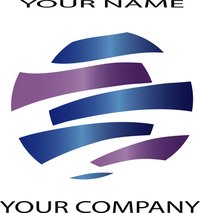 One of the first things you'll want to do for your new business is design a logo. A business logo helps establish your identity in the marketplace by providing a visual representation of your company and its mission statement. Your logo is your first chance at making a good first impression on potential new clients. While a professionally designed logo can be cost-prohibitive for smaller businesses, there are many websites you can use to make free business logos.
Things You'll Need
Find a free, online business logo generator. Look for a website that has a good selection of images, fonts, and other design tools, You can find them by searching for 'Free Logo Generator' in any of your favorite search engines.
Choose an image to represent your business that will be eye-catching and easy for people to associate with your company. Avoid images that have too much detail or too many colors. You'll be using your logo for everything from business cards to stationery to T-shirts to coffee mugs, so you'll want something that's easy to see no matter what size you make it.
Choose the font for your text. Again, keep in mind the image you're trying to create, so choose one with clean lines that is easy to read no matter what the size will be. Choose an "old-fashioned" font if its fits your business.
Try different arrangements of your image and text to find the best way to convey your message while keeping an easy-to-read logo. Try using only your company name or shortening your text if necessary. Remember that most people will only see it for a second or two, so you must make sure it grabs their attention.
Save your design and download it in as many different versions as you can. Some free business logo generators will offer you several options. When you're ready to use it, some printers might require a .jpg version and others might prefer .png so it's best to download both and save them in your image files.
Test your business logo to gauge its effectiveness. Ask family, friends, and business associates what they think of when they see your logo. In this way, you can make sure it conveys the message you want to send. If you find they are getting the wrong message, then redesign your logo until you find one that works.