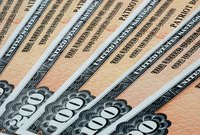 There are two types of investments: debt and equity. While equity represents ownership, debt represents a claim against the future earnings of the company. You can find the closing prices for both debt and equity in most financial periodicals. Although finding bond prices is fairly easy, it can be a bit frustrating if you're looking for your exact bond; there are simply too many bonds to list in one publication.
Obtain a copy of Investor's Business Daily, The Wall Street Journal or Financial Times from your local bookstore or library. Each of these periodicals publishes bond prices from the previous business day's close.
Turn to the bond table, which will be listed in the table of contents.
Find the name of the issuer in column 1. The issuer can be a company, a state or a country.
Look for the coupon (rate of interest paid) rate in column 2 or 3. If you do not see a bond that matches your bond exactly, look for a similar company or issuer that is selling at the same coupon rate. For instance, if you own a bond issued by General Electric with a 10 percent coupon but it is not listed in the tables, find a bond paying 10 percent from another large conglomerate, such as Honeywell or Procter & Gamble.
Look at the bid price. This is usually the fourth column in a bond table. It is the price someone is willing to pay for the bond based on the closing price from the previous day, and it is quoted in relation to 100. For instance, a bond with a bid of 93 is trading at 93 percent of its par or stated value.
Go online to find to prices. You can also find some bond prices online through the same publications; however, there might be a charge for subscription.