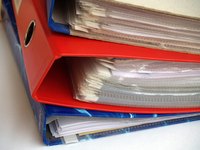 A UK limited (Ltd) company is a corporation in which liabilities are limited by shares. Limited companies in the UK need to be registered with Companies House--the official registrar for all UK businesses. You need to fill out several forms to make an application. Required information includes an outline of the business objectives and the names of all company directors. Overseas businesses, including those in the US, that want to register a branch or office in the UK should follow the same process.
Things You'll Need
Companies House form IN01
Articles of Association template
Memorandum of Association template
Envelope
Registration fee
Decide whether you want to register as a private or public limited company. Private companies are not allowed to make shares available to the public. Most registrations in the UK are for private Ltd companies.
Choose a name for your company. Visit the Companies House website to check if your choice is available, or if it has been taken. You can also call +44-303-1234-500 to speak to a Companies House operator.
Download form IN01 from the Companies House website. This is an application to register a UK Ltd company and should include details of your company's directors and secretary, as well as the address for your official registered office.
Buy a Memorandum of Association template from a legal stationers. Each company subscriber must sign the document to confirm that they wish to register the company. They must also agree to take at least a single share each.
Complete an Articles of Association form. The Companies House website has model Articles of Association documents available to download, or you can buy a template from a legal stationery company. This details the basics of the aims of the business, the structure of the company and the duties of the directors.
Send the forms to Companies House and include a registration fee. There are different addresses for regional offices in Scotland, Northern Ireland and England. However, all forms will be processed if sent to any branch. In 2010 the registration fee was £20--around $30 at 2010 exchange rates. The address for Companies House England and Wales is:
The Registrar of Companies Companies House Crown Way Cardiff, Wales, CF14 3UZ