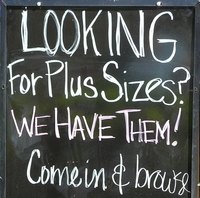 Find your niche within the fashion industry. An entrepreneurial outlet that matches skills, talent and interest better assures eventual success. Develop the mindset of an entrepreneur and cultivate industry skills. Build a stellar reputation, collect necessary contacts and secure clients before launching. Begin with a sound business plan to increase the odds of success, and stand ready to revise it as necessary.
Things You'll Need
Fashion journals (ex: Women's Wear Daily or W)
Computer
Internet
Industry Experience
Use the Internet or fashion publications such as "Women's Wear Daily" to research fashion career opportunities. Search in areas that match experience, skills and interests. Explore multiple aspects of the industry for an overall picture. Apply for appropriate positions. Examples include fashion publication internships, freelance marketing, entry-level production, distribution or design jobs, subcontracting in fashion promotion or retail sales floor experience.
Develop necessary skills. As the owner of a fashion business, you will oversee the complete operation. Community colleges, trade and vocational courses, books and internships all provide ways to learn industry skills. Sewing, tailoring, pattern-making, illustration, photography, styling, modeling, journalism, factory production, sales and visual display all lie within the realm of fashion.
Learn the full spectrum of business ownership. Develop the skill-set of a small business owner by understanding accounting, marketing, risk-management and human resources. You will eventually hire specialists in these areas, but knowing the basics allows you to oversee your entire operation.
Build and maintain an impeccable reputation. The quality of your work must always exceed expectations. In your daily job, treat associations as future suppliers and potential clients. With hard work, sound planning and a great deal of tenacity, they someday will be.
Create a business plan. Many guides are available, particularly through the Small Business Administration (sba.gov). Check with regional small business development centers and community colleges business plan workshops. Whatever segment of the industry you have chosen, it will require capital. Using your business plan, locate backers, investors or partners.