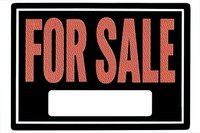 Whether you're looking to buy your first rental property or you're a seasoned real estate investor, you can buy a rental duplex in your community that brings you the excitement, prestige and profit of being a landlord. You can plan to live in your rental duplex as an owner-occupant—living in one unit and renting out the other—or rent out both units. Each option has its own challenges, tax benefits, insurance benefits and personal rewards.
Things You'll Need
Get financially qualified. Clean up your credit report. Elevate your FICO score. Visit banks in the area and get pre-approved for a mortgage amount you can afford. Figure out your personal debt-to-income ratio and your lending ratio.
Make a plan. Do some research in your city and put together a basic financial analysis that compares rental rates you can reasonably earn vs. what you would expect to pay on mortgage, utilities, taxes and landlord's insurance each month.
Choose a duplex in the best neighborhood you can afford. Tenants want nice living spaces and nice neighborhoods. Properties near schools attract tenants with children. Consider a duplex close to a convenience store or supermarket. Look for neighborhoods where children can safely play, neighbors take care of their yards and traffic is minimal. Read the police news in your newspaper and note high crime neighborhoods to avoid.
Consult your team. After you've found the duplex you want to buy, consult your mortgage lender. Shop for a good contractor to help you fix up the duplex after you take ownership. Contact the real estate agent representing the property if applicable.
Meet the current owner. Ask the duplex seller as many questions as you can about the property's condition, tenants, neighborhood, taxes and average monthly expenses. Write down notes. Walk through the units. See the basement and attic. Ask about the electrical, plumbing, roof and building's foundation. Ask about rodent and insect problems. Use your notes to adjust your initial plan so you have a more accurate financial analysis of the property. Figure into your plan a budget each month for minor repairs, landscaping, snow removal, painting and other miscellaneous expenses that you anticipate.
Make an offer and a down payment on the duplex. The more money you put down on your duplex, the lower your monthly mortgage payment will be. A down payment of 10 percent to 20 percent of the price the seller accepts is ideal. Close the deal and pick up the keys. Your dream to buy a rental duplex has come true.