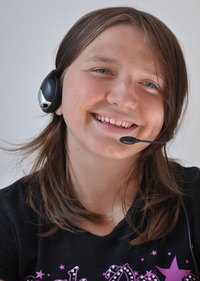 Writing a call center training program takes more than simply generating a document on how to speak to customers by phone. Your call center training program must infuse traditional bookwork with interactive role play and feedback. Before writing your program, identify your business goals and what your call center must to do achieve them. Refer to your company's business plan to obtain specific goals and write a statement about how call center employees influence the outcome of these goals.
Write call center training goals. Put pen to paper and spell out what you want your call center force to achieve with every customer interaction. Be specific about what kind of results you expect and use those goals as your call center training guide.
Develop call center action plans in response to each goal. Use clear, easy to read language and descriptions to communicate what type of actions should be performed to achieve the desired result.
Include several example scenarios with each action plan to give the call center representative an idea of how his actions will garner results. Include both positive and negative scenarios to help prepare employees.
Create a call center training implementation plan. Offering strong, descriptive content is important, but delivery plays an equally essential role to make training a success.
Include necessary steps on how to implement your written overview program. Make recommendations on how to deliver each goal and action plan. For example, if you are working on dealing with getting the customer to agree to a sale, suggest role play for training in addition to reviewing written training materials.