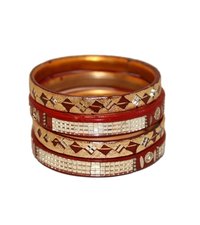 Gypsies have always been seen as mysterious and exotic. The cartoon version of Hunchback of Notre Dame, as well as many other movies, has also shown them as beautiful. As they stole or poached outside of the law, they were also seen as a bit dangerous. This combination makes for the perfect Halloween costume. And it is also relatively easy to make out of random cloth or clothes you may find in your home.
Things You'll Need
Long flared skirt
scarves
tank top or flowy blouse
bangle bracelets
hair scarf
Hoop earrings
Find a skirt. A gypsy skirt should be long and flowy. You can add contrast by finding a colorful scarf or two and tying them around the waist over the skirt. You can also use the coin belts that are sold at Renaissance fair or in costume shops.
Find a shirt. A flowy peasant blouse works best for this, but if you don't own one, you can improvise. Use a camisole and layer shawls or scarves over it for color and flair.
Gypsies wore the majority of their wealth in gold and jewelry to accommodate their nomadic lifestyle. So that means the biggest, most mismatched and shiniest bracelets, necklaces, anklets and earrings will make your costume perfect and accurate. A silk scarf holding your hair back will show the dramatic jewelry and eye make up to perfection.