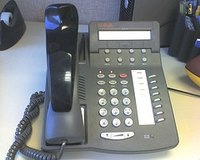 Despite all the new technologies now available in the work world, one of the simplest and cheapest ways to get people in different places together for a meeting remains the conference call. If you are called on to lead a conference call, there are a few steps you can take to make sure the call is a successful one.
Things You'll Need
Computer
Speakerphone or Telephone with Conference Call Capabilities
Make sure the date and time of the conference call is clear to all parties. Call or e-mail the information to participants. Follow-up with a reminder the day before the call. Organization is key to leading a successful conference call. Organization starts with the leader before the call begins.
Write an agenda and distribute it to all parties by mail, e-mail or interoffice mail. It will help conference call participants be prepared. It also gives the leader an outline to follow during the call.
Arrange to make the call from a quiet office. Shut the office door. Turn off call waiting and paging systems during the call. Do not eat or drink. Don't type, which can make noise. Take notes by pencil and paper. Avoid rustling paper.
Identify yourself at the opening. Have each participant introduce himself. Write down each participant's name so you can address participants by name when you want to speak to them. Remember participants cannot see each other, and they cannot see you.
Stick to your written agenda. Reign in conversations that start to go off on tangents. If an issue arises that needs to be considered, give participants related contact information for later followup. Schedule the issue for a later conference call.
Ask specific questions and direct the question to an individual by name. Do not ask open ended questions, such as, "Any comments?"
Do not allow more than one person to talk at once. Two people talking at a time is too confusing for the other listeners. It is also common courtesy to have only one person speak at a time. In addition, some speaker phones will cut out if two people talk at once.
Wrap things up briefly, recapping what has been discussed. Give your contact information in case participants have followup questions or comments.