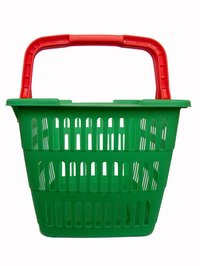 When your business incurs expenses such as travel or telephone charges, or when you receive a bill for the purchase of special order merchandise for a customer, tracking the expense as reimbursable will allow you to pass the cost on to your customer and recover the amount. In QuickBooks, you treat reimbursable expenses as both income and an expense. To track reimbursed expenses in QuickBooks, you enter the expense and link it to your customer, then bill the expense back to the customer.
Things You'll Need
QuickBooks Pro, Premier or Enterprise
Purchase information and receipts
Time sheet
Vehicle odometer reading
Open the appropriate window and record bill or expense information. Make sure to link the customer to the expense by selecting the customer's name from the "Customer:Job" drop-down box. The QuickBooks window you open depends on the transaction you need to enter:
Billable Time: Select "Employees" from the QuickBooks main menu, then select "Enter Time." Select "Time/Enter Single Activity" if you have only one transaction to enter or "Weekly Time Sheet" if you have multiple transactions. Select the employee who performed the service from the drop-down list, select the customer and fill in time information.
Purchases and Miscellaneous Charges: If you made the purchase using vendor credit, click "Vendors" from the main menu, then "Enter Bills." If you used a credit card, click the "Banking" tab on the main menu and select "Enter Credit Card Charges." If you paid by check, click the "Banking" tab and select "Use Register." Fill in information as normal, making sure to link the correct customer to the transaction.
Mileage: Click "Company" on the main menu, then select "Enter Vehicle Mileage." Link mileage incurred to the vehicle used, enter odometer information and link the customer you will be charging.
Select "Create Invoices" from the "Customers" tab on the QuickBooks main menu to open the "Create Invoices" window. Select the customer you are billing from the "Customer" drop-down list.
Open the "Time and Costs" window for the customer by pressing the "Add Time/Costs" button in the lower section of the "Create Invoice" window. Reimbursable expenses you entered for this customer will appear under the appropriate tab heading, such as "Time" and "Mileage." Place a check mark next to the expense to add it to the invoice, then click "OK" when you finish adding all reimbursable expenses.
Print the invoice or click "Save and Close" to print the invoice later.