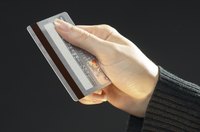 Visa's "Zero Liability" protection policies mandate that institutions issuing Visa products provide provisional credit for those who have bank accounts that have been debited erroneously--without cardholder authorization.
Things You'll Need
Billing Statement of Visa credit or debit card with erroneous transaction
Pen and Paper or Word Processing Software to write letter to issuing bank
Error Reporting and Investigation
Review your monthly electronic funds transfer statement. Double-check that an error has been committed. Possible errors include: omission of a transfer from the cardholder's statement, an incorrect transfer to or from the cardholder's account, or an error made by the administrating institution.
Write to your financial institution to report the error within 10 business days of the transmittal of your billing statement. Keep in mind that you are obligated to pay any undisputed charges. Your card issuer should acknowledge your inquiry within 30 days of receiving your letter.
Under Federal Reserve banking regulations, the financial institution must conduct an investigation. This investigation typically takes 10 business days to complete. The financial institution will either explain their error or request further documentation or clarification for investigative purposes.
Your card issuer may opt to take more time --45 days from the date its receipt of your letter--to complete its investigation. The card issuer can take this extra time provided that it grants you provisional credit to the amount of the alleged error within 10 days of its receipt of your written error confirmation notice. This is applicable where the issuing institution has basis to believe that an error has occurred.
For point of sale debit card transactions, transactions that occurred outside of the United States, or fund transfers initiated within new accounts, the financial institution can request for an additional 90 calendar days to complete pending investigations. Your account will be credited with the disputed amount, in addition to any interest or lost fees that were charged as a result of error.
Please keep in mind, however, that an institution will not provisionally credit the customer's account if:
1) The consumer does not submit written confirmation of the error within 10 business days of giving the institution oral notice of the error. 2) If the account constitutes securities credit used by brokers or dealers. 3) The institution corrects the error within one business day after it's been decided that an error has occurred. 4) If the institution is able to report its findings to the consumers within three business days of completing its probe.
Results
If no error occurred, the financial institution must send to you written explanation of their findings. They will reverse the provisional credit and honor any transfers, checks and drafts that were paid to third parties for 5 business days after sending the notice, up to the amount of provisional credit. The issuing institution will not charge fees for any resulting overdraft (when withdrawals exceed a consumer's deposits).
You have the right to request any documents the bank used in deciding that no error occurred.
If an error has occurred, the financial institution must correct the error within one business day of determining that an error was made. If you were provisionally credited, the institution will notify you that the error was confirmed. It will also finalize the provisional credit it's entered into your account.