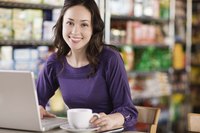 MLS (Multiple Listing Service) is a real estate advertising service that runs ads of homes for sale and/or rent. Real estate agents, Realtors and other realty professionals list properties they are selling or look for properties for their clients to purchase through MLS listings online.
Determine whether you will sell the property yourself through an MLS listing or will have a real estate agent sell your property for you.
Compare websites that provide MLS listing services if you're listing on your own. Search with terms such as "for sale by owner" or "MLS listing" in your local area. Sites such as http://www.listbyownerinmls.com and www.brokerdirectmls.com will direct you to services in the area of the property. Factors to compare when choosing which site to use are price, features (including whether there is customer service support), availability of legal documents, etc.
Create an account and a listing by including information on your property—price; appliances; year built; condition of roof, walls and flooring; neighborhood information, including nearby schools; tax information; other amenities; room dimensions; and features that make your property desirable. If you're listing by owner, include whether commission for the buyer's agent will be available.
Post your listing. You do not need to use a Realtor to create an MLS listing. Actual payment for MLS services varies widely by provider. As of early 2010, the cost ranged from $20 to $800, depending on the services provided and whether the listing is for a rental or sale.
Maintain your listing by ensuring that the information is up to date.