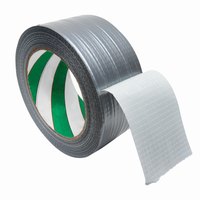 Seed warts are the most common wart contracted by the human papilloma virus. Callus-like and coarse, these warts can cause their victims pain and embarrassment if made visible to the general public. Seed warts are usually flesh-toned or sometimes darker than your skin's natural pigment and can appear on the fingers, back of the hands and the feet. You can remove a seed wart by using a series of treatments involving duct-tape and tea tree oil application.
Things You'll Need
Scissors
Duct tape
First aide tape
Duct Tape Wart Eraser
Cut a single strip of duct-tape that will completely cover the wart.
Place the duct-tape directly on top of the seed wart, firmly press down on all corners and edges to properly secure the tape on the wart. According to Dr. Goodman, Jr. Md. An assistant professor of dermatology at the University of Tennessee Center of Health Sciences, "I've had success applying a tape bandage to warts."
Leave the tape of the seed wart for twenty-four hours a day, seven days a week, for three weeks. Applying tape to a seed wart may exfoliate the dead skin cells from the wart's surface layers, causing the human papilloma virus to slowly leave the skin.
Tea Tree Oil Herbal Treatment
Pour 1 tsp. tea tree oil into a small bowl.
Dip your fingers into the tea oil and gently massage the seed wart. Work the tea tree oil onto the wart carefully--saturate the entire wart with the tea tree oil. Tea tree oil contains natural anti-viral, anti-fungal, and anti-bacterial properties that can ward off the human papilloma virus.
Allow the tea tree oil to dry naturally on the wart. Use this treatment 3 times daily for best results.