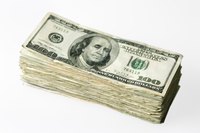 Starting any business takes resources. Most often those resources are time and cash. Unfortunately, for most people who aspire to own a small business, their resources consist of much more time than money. In this scenario, the entrepreneur must understand the best ways to maximize the resource most readily available. Fortunately, this type of business has not become extinct, but you do have to know where to look. What most aspiring business persons don't realize is that in the Internet-driven world we live in the best place to look is in our own silo of knowledge and experience.
Things You'll Need
Access to a computer with word processing software
How to Start a Small Business With Low Overhead
Become an expert. Define an area of personal interest where you possess a depth of knowledge. Write a detailed, 12-50 page report on the subject. Publish it to an eBook publishing site (lulu.com, for example). You have just begun a career as an independent author.
Launch a website to promote your book and expertise in the field or industry your book covers. You can sign up for blog site hosting at sites like WordPress.com and web hosting services from companies like HostGator.com. You will also need to download a file transfer protocol (FTP) program so you can upload files from your computer to your site. These are easy to use and free to obtain (one of the best FTP programs is Filezilla). All of these utilities have step by step walkthroughs and are cheap or free (HostGator offers services from $9.99 per month).
You can continue to publish eBooks or industry reports for sale, or you can promote yourself to the industry as a speaker on the topic, consultant for hire, or partner with other entrepreneurs in co-author projects. Using this method, and depending on the level of services you employ, you could finance your first two years in business for less than $200.