Things You'll Need
Writing utensil
Small note pad
Food scale
Measuring cups
Measuring spoons
Zoloft, an SSRI used to treat depression, can make losing weight difficult for many people. However, it is possible to successfully lose weight and keep it off while taking Zoloft. As with any other weight loss attempt, success will require dedication, effort, patience, and a plan. Do not be upset if it takes longer to lose weight while on Zolof. Keep in mind that the long-term results are more important than short-term successes in the world of weight loss.
Step 1
Visit your doctor to receive advice on what sort of weight loss program would be best for you. Your doctor may wish to perform a physical examination and test some blood work before providing you with weight loss advice.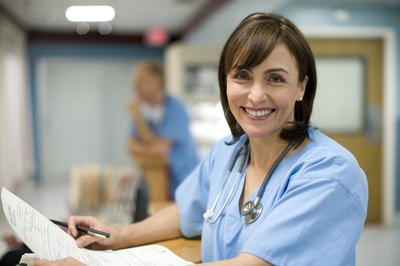 Step 2
Measure everything that you eat, regardless of which type of weight loss program your doctor recommends. Use your food scale, measuring cups and measuring spoons for everything you consume for at least one month. After one month's time, estimating the portions of one or two meals a day is acceptable.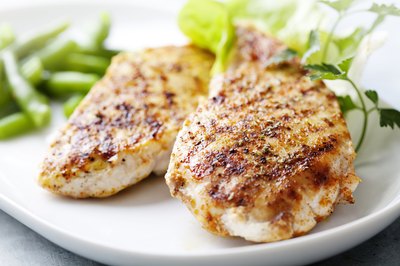 Step 3
Write down everything that you eat in a small note pad. Include the time of day, amount of food, activity you were doing while eating and feelings you had before eating in your food journal.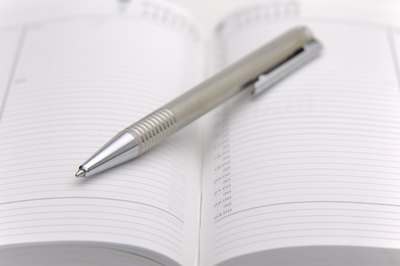 Step 4
Weigh yourself once per week and record your weight. Weigh yourself at the same time of day and in the same clothing each week to record an accurate weight. If there is a week that you do not lose weight, return to measuring everything that you eat. Visit your doctor if after four consecutive weeks of measuring your intake, you still are not losing weight.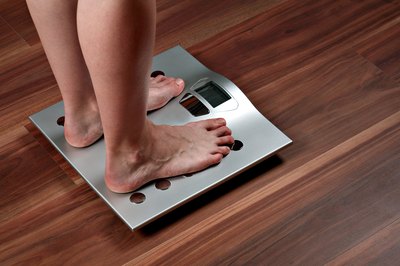 Step 5
Review your food journal weekly and look for patterns to improve your eating habits. For example, if you find that you overeat while watching television on a consist basis, you may make a rule that no food is allowed while watching television, or that only a single serving is allowed while watching television.
Step 6
Follow up with your doctor every three to six months to ensure that your health is not suffering as a result of your weight loss. Your doctor may want to do some blood tests to ensure that your internal organs are coping well with the weight loss.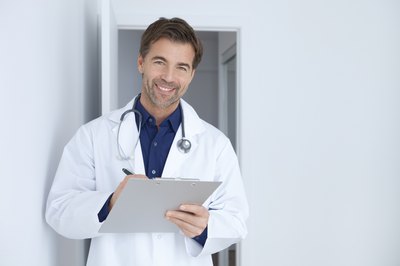 Step 7
Follow up with your psychiatrist or who prescribes your Zoloft every three to six months to ensure that you are on the correct dosage. Sometimes, Zoloft dosages need to be adjusted as weight is lost.