Swollen legs usually occur due to an abnormal build-up of fluid in the tissue of your lower extremities (thighs, knees, legs and feet). Swollen legs is medically termed edema. Edema can affect any part of your body, but it is more common in the legs, feet and ankles. There are many causes of edema including medications, lack of exercise, high levels of toxins and salt in your blood. By employing all the methods below you effectively treat leg swelling.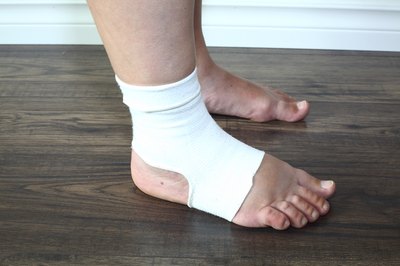 Step 1
Do leg exercises such as leg kicks and pumping your feet up and down for one hour daily. These types of leg exercises can help enhance blood to your legs, reducing the swelling in your feet, ankles and legs.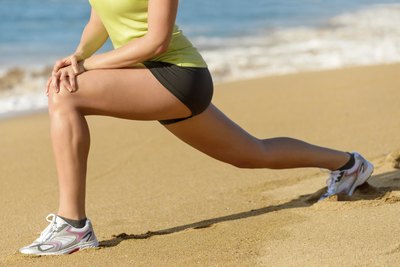 Step 2
Elevate your feet and legs three times a day. Elevating your feet and legs above the level of your heart can improve the circulation of blood in your body, helping drain fluid out your legs, thus lessening the swelling. Lay down comfortably on your back and put two or three pillows under your feet and legs, making sure they are above chest level. Do this for 30 minutes three times daily.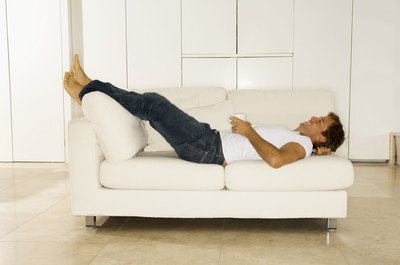 Step 3
Buy and wear support socks. These socks can help improve blood circulation and lessen the swelling in your legs and relieve any pain and discomfort you may feel from leg swelling.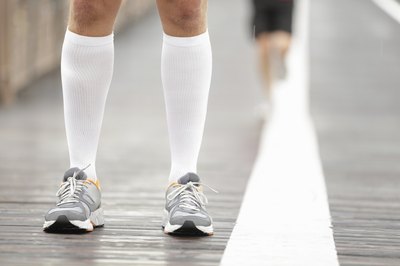 Step 4
Avoid tight shoes. Wear footwear that is cushioned, roomy and comfortable. When purchasing shoes, look for shoes that have a wide toe box, rigid shank and a removable inner sole. Don't wear slippers or sandals since open types of foot wear can make the swelling worse.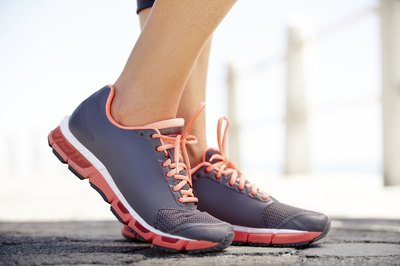 Step 5
Avoid standing or sitting for long periods of time. This can increase the level of fluid in your feet and legs causing fluid retention. Flex your feet and legs and move them up and down for 15 minutes daily. This will improve your blood circulation and reduce leg swelling by preventing fluid from accumulating in your feet and legs.