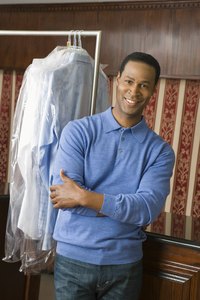 Individuals and families who are self-employed will find that being approved for loans is relatively difficult, but it is possible. It is more difficult if you are running your own business to get a loan than it is if you have a W-2 form as proof of employment. Be sure you have a nearly stellar credit rating and be sure you can afford to pay back the loan you apply for.
Keep precise and detailed records of your finances. This includes tax forms, bank statements, receipts and accounting records for your business. Loans for self employed customers are approved only when the lending institution is convinced that you are a good risk, as is true for any applicant. If you were on a steady payroll, your pay stubs and tax forms would suffice to convince the lender that you have a steady income. If you are self-employed, you simply need to provide a little more evidence of your income.
Choose the right type of loan. If you are trying to get a home loan as a self-employed person, you will need several years of financial records for your business. If you are trying to get a car loan, you have several different options to choose from such as a secured loan, a home equity loan, a cash loan or a direct auto loan. If you have equity in your home, or some other type of asset that can be used as collateral, you may be able to use this to offset the risk you present as a self-employed applicant.
Play the interest rates in your favor. Watch the interest rate index and strike while the iron is hot. A low interest rate loan will save you lots of money over the life of the loan, making the monthly payments lower, and therefore making the loan more affordable to you. But expect to pay a higher rate than if you were a regular full-time employee
Save up some money for a down payment. This will also lower your risk factor in the eyes of your lender because you will have proven to them that you are making enough money to make payments on the loan faithfully. If you can save up a significant portion of the loan to be used as a down payment, your chances of securing any type of loan while being self-employed increase.