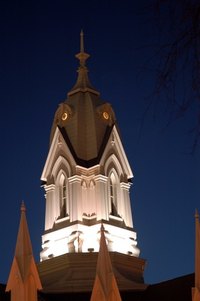 Each state has processes in effect to recognize a number of organizations for tax-exempt status. A number of states provide tax-exempt numbers that identify an organization as exempt from state sales tax. Additionally, tax-exempt status is also determined at the local level. If your organization fits the eligibility requirements that are required, you may apply for tax-exempt status and a tax-exempt number.
Determine if your organization fits the eligibility requirements for tax-exempt status. Groups eligible for tax-exempt status usually include charitable organizations, churches, social clubs, and employee benefit associations, among others. To be sure that you are exempt from any local or state taxes, contact your municipal government or state government office directly.
Determine the type of taxes for which you may be exempt. Taxes are applied at the local, state, and federal level. Each level provides a separate tax-exemption status; you must apply separately for each. Tax-exempt numbers are only available at the state and local levels.
Acquire the necessary form for the tax-exempt number. For exemption from local taxes, contact the local government office directly for the application information. For exemption from state taxes, contact the state's department of revenue or other revenue-governing body to apply.
Complete the application, attaching any required proof that your organization fulfills the requirements for tax-exemption status. For example, if you are applying on behalf of a charitable organization, provide any supporting documents to show that it exists and functions on a nonprofit basis. Should you already have federal documentation from the IRS to indicate tax-exemption status, include a copy of that documentation.
Return the application and any supporting documentation to the appropriate office to acquire the tax-exempt number. The wait time varies by location; check with the office to determine when you can expect to receive the tax-exempt number.