Shapely legs are important for both women and men. Heavy calves often give the appearance of what commonly are called cankles, or calves that are the same size from top to bottom. This might be caused by excess fat or an uneven distribution of weight in the calf. It is possible to lose weight on your calves and increase the overall appearance of your legs in general.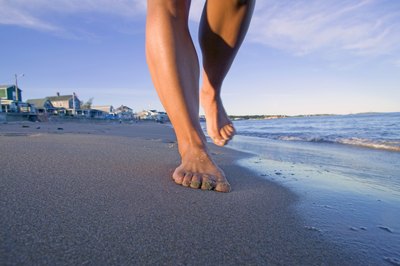 Step 1
Reduce your consumption of saturated fat. If you are prone to store weight in your fat due to genetics or other factors, this increases the likelihood that your calves will appear heavy. Eliminate solid fats such as butter, whole milk, fatty meat and processed foods from your diet. Also, drink 64 ounces or more of water daily to help flush fat.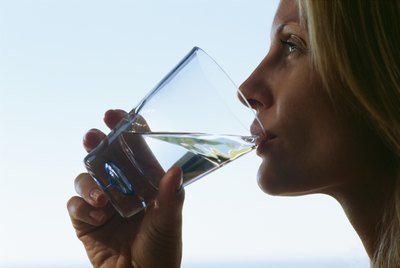 Step 2
Begin a jogging, dancing or aerobic routine. Jogging specifically works the legs and will contribute to a slimmer appearance. Doing dance moves that involve leg movement, such as ballet, jazz, salsa or ballroom dancing, helps define the calf muscles. Aerobic exercise, including kickboxing, stepping, and elliptical and treadmill workouts, all have a direct impact on the calf muscles as well. Do some sort of aerobic routine, dance or jogging at least three times weekly to lose weight on your calves.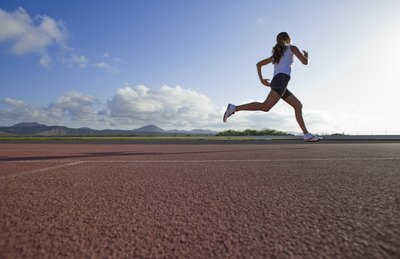 Step 3
Perform yoga or stretching exercises three or more times each week. Yoga helps you to lengthen your body by using stretching and strengthening moves such as padangusthasana (big toe pose) and the standing forward bend, in which you bend forward at the waist and touch your toes, gradually stretching and loosening your calves and hamstrings until your head can touch your feet. Join a yoga class or purchase a yoga video to increase your flexibility and to lose weight in your calves.