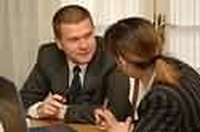 Simple tips to make money selling life insurance to senior citizens
Life insurance agents all over the country are constantly looking to sell life insurance products to senior citizens because the older the client the higher the commissions. It is important to understand how to communicate with them to draw more sales.
Make sure to get your name out in senior communities. Start with parents of friends and family. Its a good idea to do sponsored senior events such as breakfast seminars. They love a free meal, but be careful not to do too many of these where as it can be a waste of advertising dollars if not done properly.
Go to functions and charitable events for seniors to get added exposure. Also, make friends with their sons and daughters as often times they are the beneficiaries of the products you are looking to sell and are a part of the decision making process.
Know your stuff! Get well acquainted with life insurance products that bring value to their needs. Its good to think outside of the box and market your services to estate planning attorneys and CPA's. They often times have access to wealthy senior clients which can bring in the big bucks.