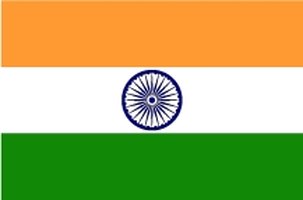 India is one of the fastest growing nations in the world. A trend that is likely to continue into the future. Fast growing nations (economically speaking) have fast rising stock markets. How can you invest in India's stock market? Here is a way to do it.
MONEY

This may be obvious to you, but since I am not assuming previous knowledge you should know that investing in financial markets requires money which you can earn, borrow, find, ask for, etc... For this way of buying shares/stocks in India's stockmarkets you need a MINIMUM of $10,000.

BROKER

Once you have the money you should open a brokerage account that will allow you to buy all stocks sold in India's stock markets. The only online broker I know of that will allow you to do this is Interactive Brokers. A minimum of $10,000 will be required to open your account. Documentation you might need includes a government issued ID and a social security number.

STOCKS

Now you can use the list of Indian securities offered by Interactive Brokers, research them, and then just place your orders. Notice the symbol assigned to the stock and be sure to use that specific symbol.

INFORMATION

Thats basically it. You should know that financial information on foreign stocks is much harder to obtain. A good way to obtain this information is to go directly at the webpage of the company you are interested in. Good luck on your endeavors!*
Tips & Warnings
Try to place as few orders as possible. This way you will save money on broker fees.
Remember that stocks can go up or down in value, so financial risk exists.
Always research before buying anything.
PS:Luck doesn't exist, just cause and effect.
Photo Credit http://en.wikipedia.org/wiki/File:Flag_of_India.svg, http://en.wikipedia.org/wiki/File:Banknotes.jpg
Promoted By Zergnet
How to Trade Indian Stock Market?

Only a certain segment of investors is free to trade directly in the Indian stock market. As an American investor, you most...

How to Predict the Stock Index

It is impossible to predict the movement of a stock index entirely, but any investor can take advantage of the fact that...