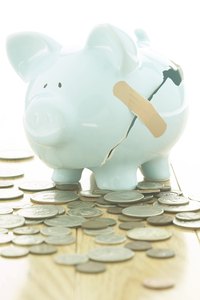 Living on minimum wage is no joke, but it's not impossible. It's even possible to save money doing it. Start with making a decision to create a budget and stick to it. Decide that you are willing to find a way to save money on your minimum wage income. This will get your brain ready to look for opportunities to stretch your dollars.
Track your expenses for a month and see exactly where your money goes. This will be the foundation of your budget. Be sure you know how much money you bring in each month.
Make a spending plan. At the top of the page, write down how much money you have available to spend.
Write down the fixed expenses, those that don't change from month to month, such as your rent, car payments and insurance. If you pay insurance every three months, divide the amount by three to find out how much you should put aside each month for that expense.
List the expenses that change depending on how much you use, such as groceries, utilities and entertainment or recreation.
Create a savings plan. Look for ways you can save money for yourself. Figure out how much money you would like to save by the end of year -- either a dollar amount or a percentage.
Cut unnecessary expenses. Look critically at your list of expenses and see which items on the list are less important to you than saving money. If your monthly grocery bill is too high, find recipes that cost less to make. If you are living in a place you can't afford, consider moving or getting a roommate.
Educate yourself about frugal living and saving for your dreams. There are many books and online resources available that provide tips from people just like you who make living with less work.