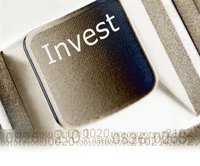 Value hunting is one of the most popular forms of investing. Knowing how to find undervalued stocks is a skill that great money managers possess, but anyone can learn how to identify these opportunities. Value stocks are stocks that trade at a lower price relative to their fundamentals, such as earnings or sales. Price-to-earnings ratios, dividends and out of favor sectors are great starting points for finding depressed stocks.
Price to Earnings Ratio
The price to earnings ratio, or P/E, is the most common tool used to identify whether a stock is overpriced or underpriced. A low P/E ratio generally indicates an undervalued investment opportunity that could be caused by external forces artificially bringing the stock price down. A low value is determined by comparing it against a group of its peers, or the industry average. Indexes can be considered as value plays in the same context by comparing their current P/E ratio to historical averages of the S&P 500.
High Dividends
When a stock pays out high dividends, it's a good sign that the company has been undervalued. High dividends usually mean that the underlying company generates enough profit to justify a higher stock price, but the higher stock price is being depressed for some other reason. If a company has a long history of paying steady dividends, this particular indicator can signal great strength for value investors.
Out of Favor Sector Rotation
The business cycle rises and falls with the economy and many stock sectors are subject to the whimsy of this movement. Cyclical stocks, for example, are extremely sensitive to sector rotation and lose value when they are out of season. Companies like Ford are considered cyclical, as their profits are directly tied to economic performance and the discretionary income of potential customers. Out of sector stocks offer investors opportunities to buy low if they have the time to wait for the stocks to rotate back into popularity.
Conclusion
The biggest risk with the hunt for depressed stocks is falling victim to value traps. Low P/E ratios and high dividends can be caused by legitimate business reasons that have nothing to do with the stock being undervalued. Even though value investors should be alert to the signs of value investment opportunities, they should also conduct due diligence before committing money. Understanding how a company earns its profits and how the business model is structured can flesh out the decision whether to buy a depressed stock or to pass on the investment.